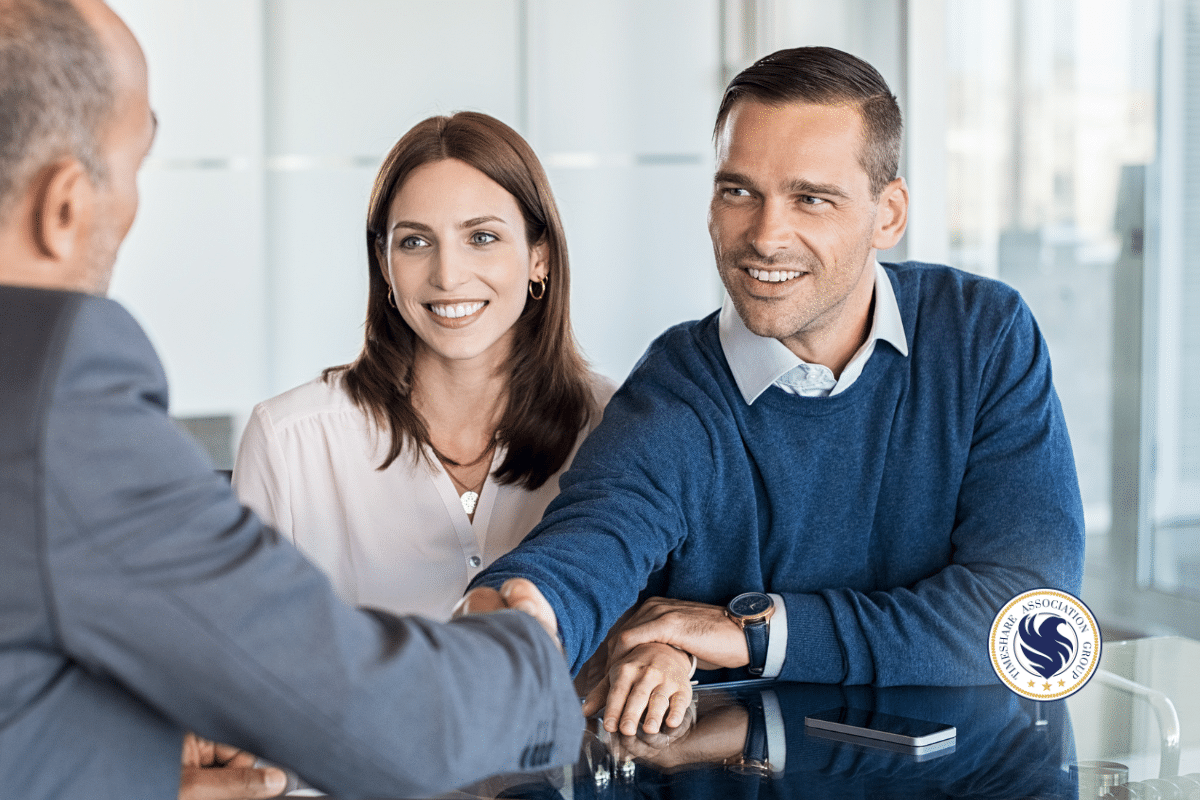 Can you legally get out of a timeshare contract? Timeshare companies have a reputation for being deceitful and sly in their tactics. They offer extravagant gifts and amenities, only to ensnare you in a contract that feels like an unbreakable prison once the honeymoon phase is over. The good news is, Timeshare Association Group will always have your back. If you decide you need or want to say goodbye to your timeshare contract, our timeshare exit specialists are ready and willing to help you break free! We can help you legally get out of a timeshare contract.
Rescission Period
If it's only been a few hours since you signed your contract, and the guilt is already setting in, don't stress. Your timeshare contract may outline what is known as a rescission period, which allows you to cancel your contract within a certain number of days (up to two weeks) without any consequences. But don't worry if you're not sure about your rescission period or how to proceed – our experienced timeshare cancellation specialists know exactly what you need to succeed. We'll work with you to ensure you submit an effective cancellation request by your deadline and facilitate your smooth exit from your timeshare contract.
Lawful Cancellation
If you're beyond your rescission period and feeling stuck in your timeshare contract, you may think there's no way out. However, our timeshare-exit strategists know all the tricks of the trade and can help you navigate through the complexities of your contract to find a straightforward, legal path to escape. Our team will meticulously analyze every aspect of your timeshare contract, including information about your rescission period, interest rates, fees, and any evidence of deception or false information. Once we have a clear understanding of your situation, we'll develop a customized plan to help you legally break free from your timeshare contract.
Never Give Up
At Timeshare Association Group, we never give up on our clients, which means you should never give up on your dreams of freedom. Every timeshare contract is unique, and our team will not rest until we expose the best strategy to ensure your safe separation. Even if you've missed your rescission period or don't have a reason for lawful cancellation, we won't stop until we've found a way to help you escape the grasp of your timeshare obligations. With our expert guidance, you'll be able to shed your timeshare fees and restrictions once and for all so you can embark on new, more exciting adventures.
At Timeshare Association Group, we pride ourselves on our ability to tackle even the most complex timeshare contracts. We're familiar with all the timeshare companies and have paved the way for countless families to find their independence before you. We provide our clients with professional advice and guidance throughout the entire cancellation process. Our team of dedicated professionals at Timeshare Association Group is here to make sure that you have a stress-free experience as you say goodbye to your timeshare contract and hello to a new chapter of your life.